Microsoft Teams Direct Routing With a Difference
Wavenet's hero product TeamsLink is a fully managed, cloud-based, telephony solution for Microsoft Teams, enabling partners and customers to work flexibly and collaboratively anywhere in the world on any compatible device.
To differentiate from other providers we offer the most feature-packed and advanced Teams solution on the market, with a multitude of telephony features that are not available from Microsoft directly. TeamsLink has a dedicated development team to ensure user experience continually improves, offering unique features and functionality, not available from Microsoft directly. Our focus is on the end-user, their experience of the platform and our portal, and how it can work best for their business.
Our TeamsLink portal allows system administrators to manage every aspect of call routing quickly and easily and maximise how communications flow through your organisation with our visual call flows including;
IVR ring groups
Call routing
Call queueing
In and out of hours call handling
Voicemails
On-hold marketing
Mask CLI
Set skill levels for agents
TeamsLink vs Microsoft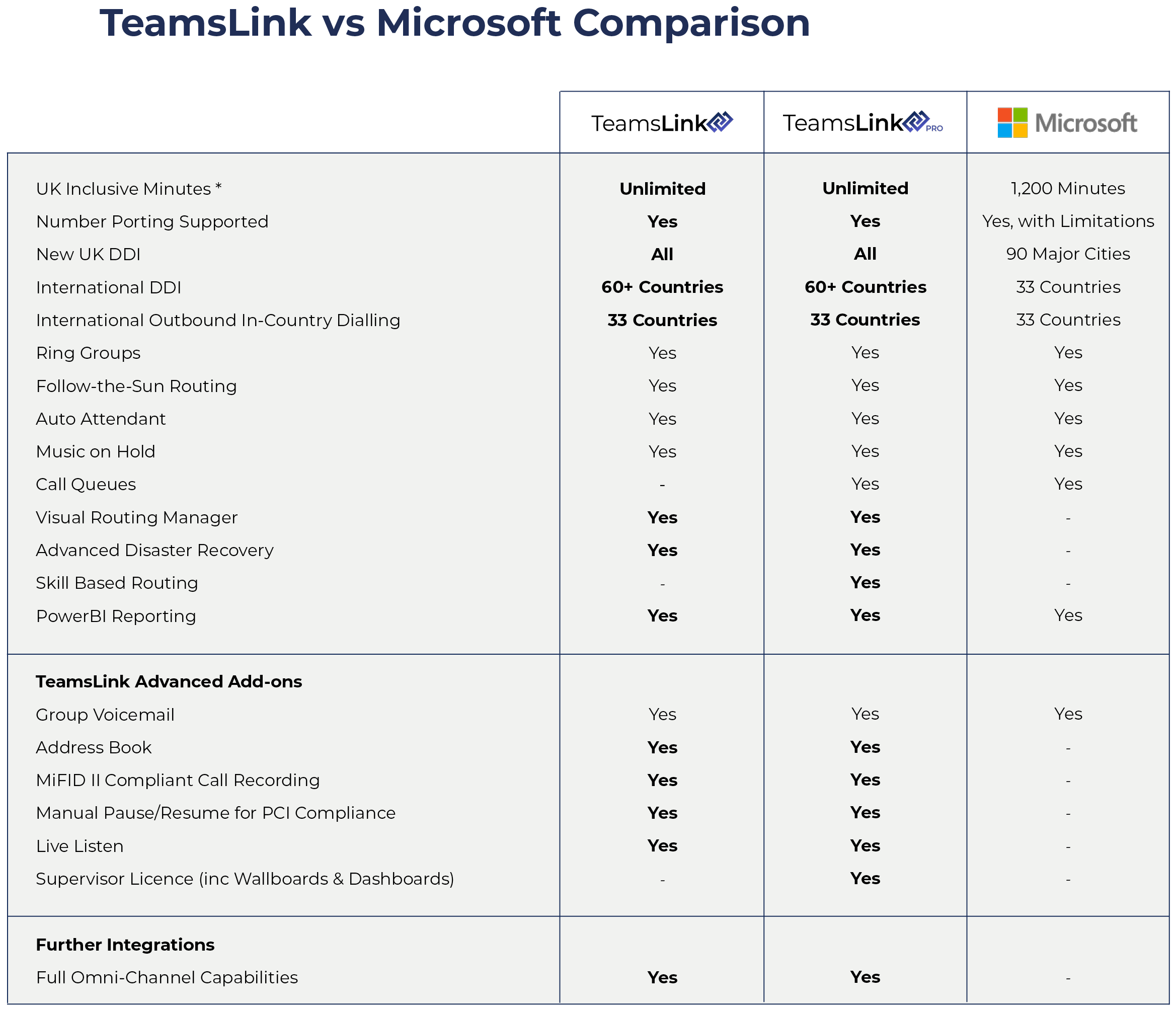 TeamsLink Key Features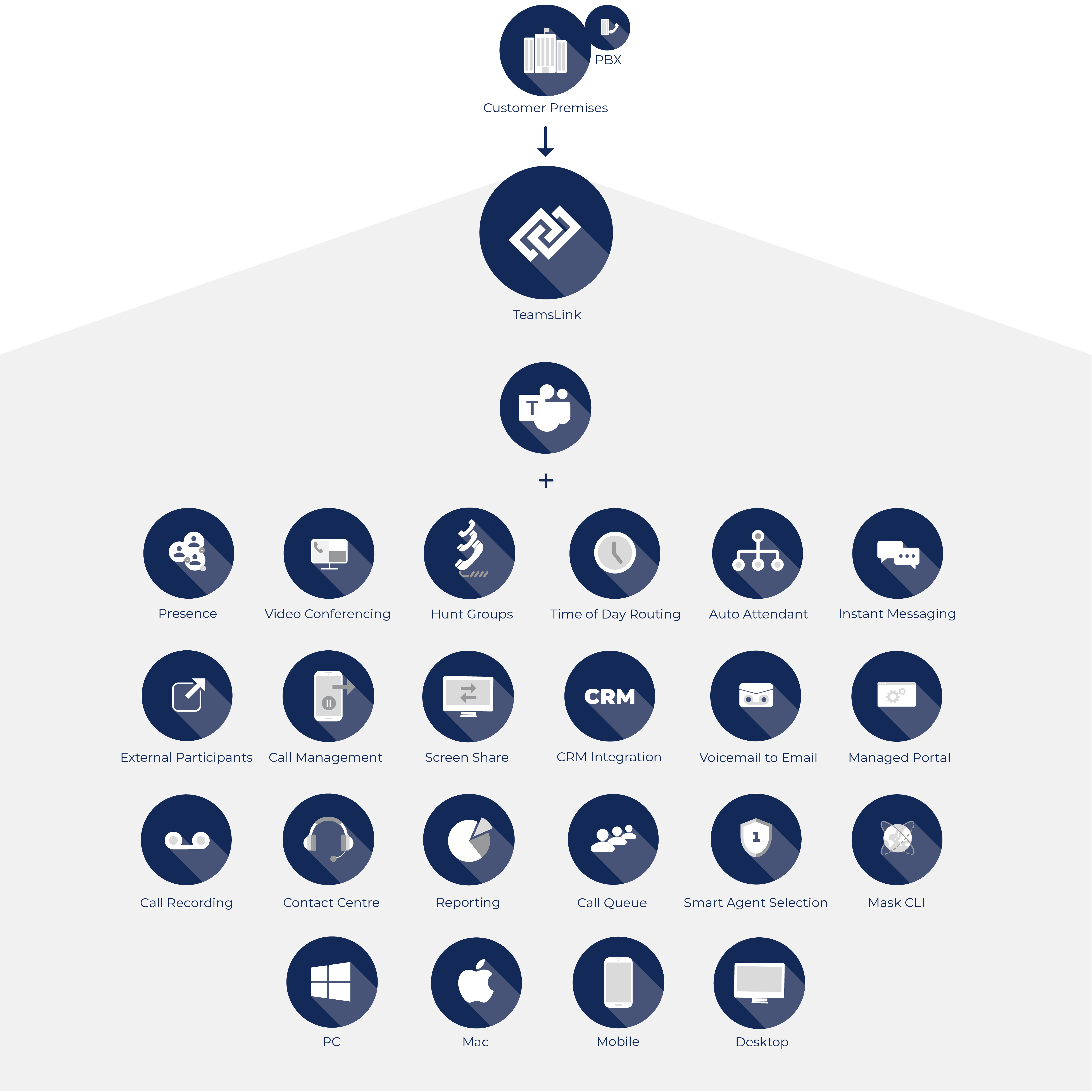 Mifid II and PCI Compliant Call Recording
TeamsLink Call Recording provides a secure, complete compliance solution for recording, archiving, retrieving, searching, and monitoring multiple modes of communication across Microsoft Teams meetings, from voice calling to video conferencing, screen sharing, and chat conversations. Secure compliance capture enables regulated organisations to confidently meet strict record-keeping, communications monitoring and reporting requirements.
Capture all Teams Communications
Improve Compliance Oversight
Simplify and Modernise Investigations

TeamsLink Infrastructure from Wavenet